COVID-19
We are opening our pedestrian gates for access to the parklands from 10am- 6pm. The public carpark is NOT open.
Please respect social distancing.
If you have to drive to any of the gates are you staying within the recommended 2km radius from home ?
Please adhere to responsible practice, we are all in this together.
Please dispose of any waste at home to decrease the risk of overflowing bin waste.
Stay safe, stay home is the best advice.
---
Welcome to Castletown House
When it was built in the 1720s, Castletown set a radical precedent and it is an extraordinary part of our cultural inheritance. Now, as the OPW breathes contemporary life into Ireland's earliest and finest Palladian house, it is trailblazing once more. We hope you enjoy your visit.
Discover Ireland's Iconic Heritage Sites with the Office of Public Works
Be inspired by this video to explore Ireland's rich and diverse history in 2018, the European Year of Cultural Heritage. From our Unesco World Heritage site Newgrange in Ireland's Ancient East to Skellig Michael on the Wild Atlantic Way, from Dublin Castle to the Swiss Cottage, from Céide Fields to the Phoenix Park – whatever your fancy or destination, plan your visit with us here. We would love to welcome you soon!
Conservation in Progress
Watch textile conservators May Berkouwer and Ksynia Marko at work conserving the original nineteenth-century silk wall hangings in the Crimson Drawing Room at Castletown. Their work is part of a larger project which aims to restore the historic character of the room. Be sure to put Castletown House on your itinerary this summer when you can discover, or rediscover, the fully conserved Crimson Drawing Room.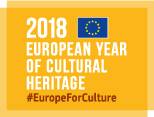 The Castletown Blog
Stay up to date, and enjoy glimpses from behind the scenes at Castletown! Here are the latest entries; click here for the archive.
As part of our ongoing support for the All Ireland Pollinator Plan, Castletown began a pilot project in 2019. Its aims were: 1: To educate our visitors about the value, importance and life cycle of our solitary mason bees. 2: To manage our red mason bee...
Try Kate's Disney quiz! All the clues are pictures of things in Castletown House relate to a Disney film, see how may you can guess! Answers will be posted tomorrow...good luck! KateDisneyQuiz converted
Here are todays worksheets for the little ones to do while at home and if any little ones want to know anything else about what is on these sheets, parents can ask on their behalf on our Facebook page @castletownhouse Our expert guides are ready and waiting to answer...